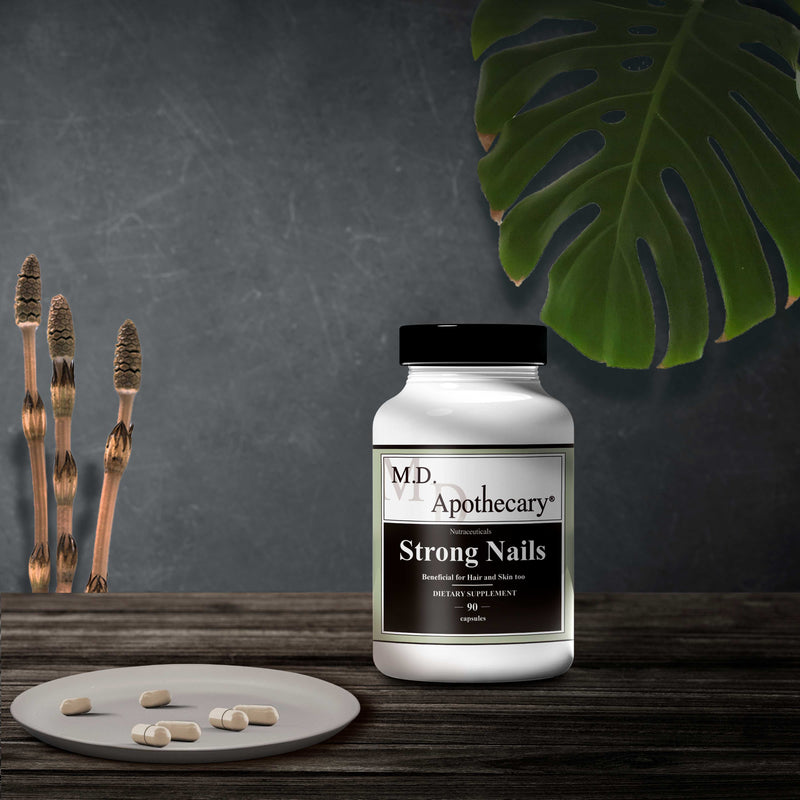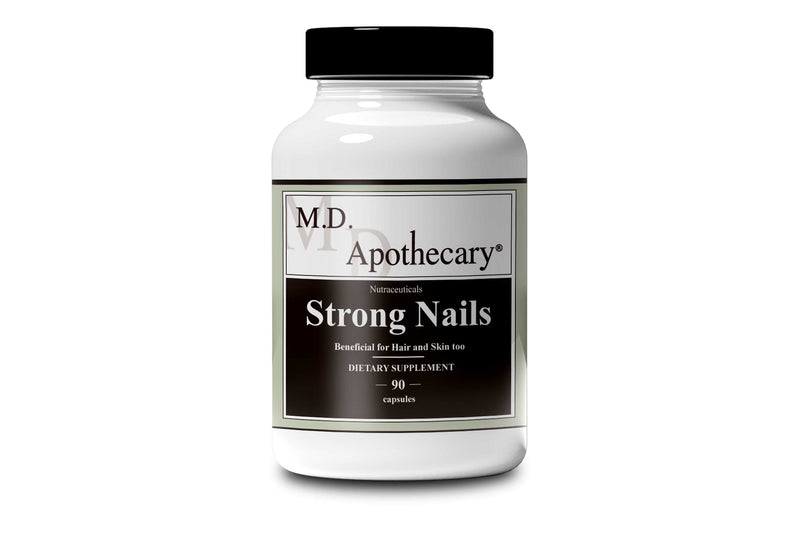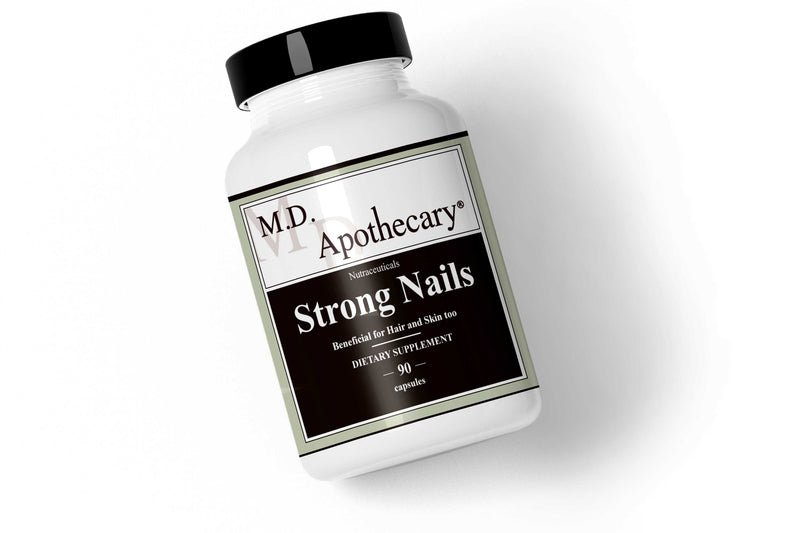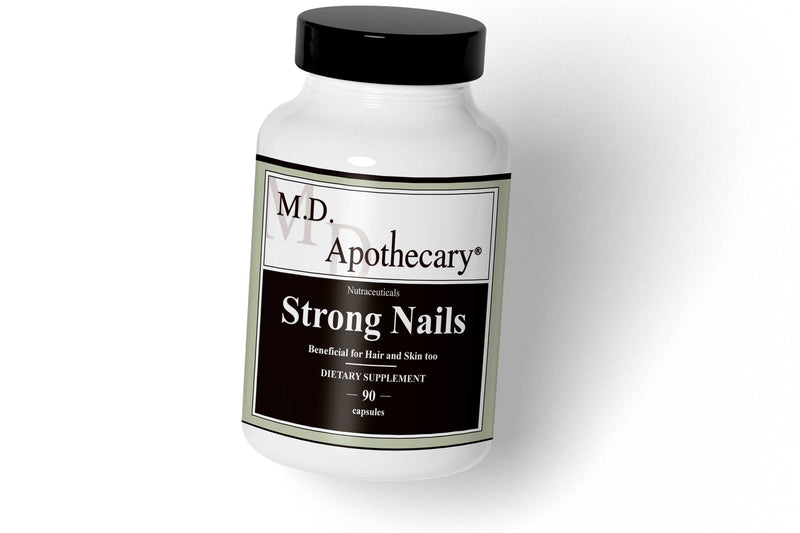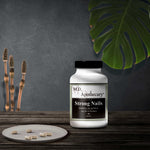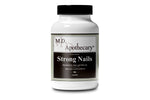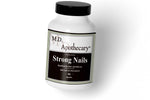 Benefits
Benefits
Contains the right ingredients to support shiny, thick, and strong hair and nails
Helps with nails and hair growth
Provides nutrients for a vibrant and healthy skin
Induces collagen formation for anti-aging
Supports hormonal balance in women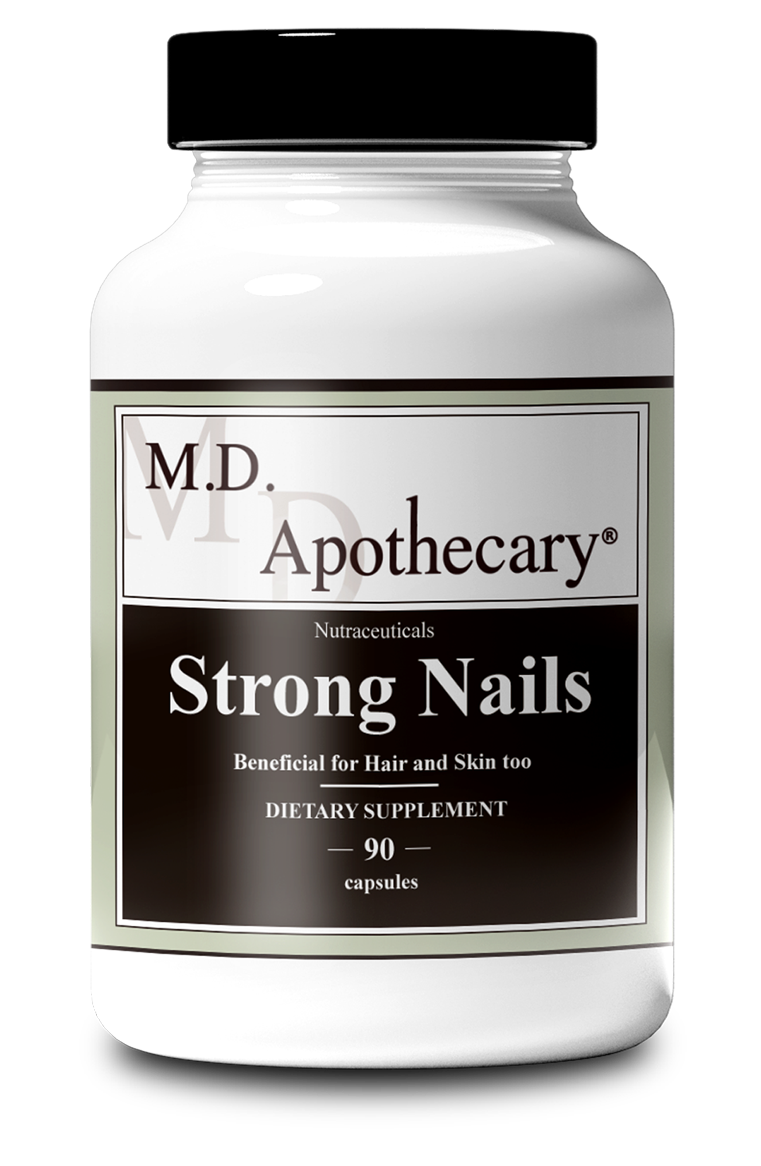 Healthy hair means a healthy body
Might be hard to believe, but vibrant, and healthy hair, as well as strong nails, are a great indicator of your body's overall health. Beautiful hair and nails are a good sign that your body is absorbing enough vitamins and minerals which are necessary for your body's peak health performance.

Healthy skin, hair, and nails result from a variety of biological factors, including balanced nutrition and a healthy lifestyle. However, more often than not, we are not able to absorb some important nutrients, due to several external or internal factors. Therefore, taking supplements may be the solution for you, if your hair and nails are dull, weak, brittle, and unable to grow.
A supplement for young and vibrant skin
Collagen, the body's main structural protein, makes up 70% of the skin and is vital in helping to maintain the skin's firmness, suppleness, and elasticity, as well as the constant renewal of skin cells. It's an important element that keeps your skin youthful, as long as your body keeps producing it.

Research has shown collagen production begins to decrease around the age of 18 and continues to decline at a rate of about 1% per year after age 40. After menopause, skin thickness may decrease at a rate of about 1.13% annually.

Strong Nails helps with collagen formation and assists with the aging slow-down process through its natural ingredients. One of which is silica (from horsetail grass extract), known to be the key to collagen creation.

Silica also helps with sun-damaged skin, by evening out the roughness of the skin texture. In addition, this miracle ingredient benefits your nails by supplying orthosilicic acid. Research has shown that orthosilicic acid has an impact on strengthening the nails.
Strong nails and healthy hair
Hair and nails are mainly composed of keratin. In order for the body to produce keratin, high-quality nutrition is required, in combination with adequate stomach acid. However, as we age, the acid in the stomach decreases. Lack of keratin in the body means brittle nails that keep splitting and cause discomfort, as well as weak hair with lots of breakages.

As a consequence, betaine supplements may be useful for strengthening nails and hair. Strong Nails provides betaine HCL, which helps to promote efficient digestion and assimilation of protein and minerals necessary for your hair and nail health.

Strong Nails also includes MSM, which provides a bioavailable source of sulfur, for connective tissue integrity. Consuming MSM will help with a healthy inflammatory response but is also our secret ingredient to strengthening and helping your hair grow.

Another important ingredient is Saw palmetto, added to support normal levels of DHT, known to play a role in the thickness and health of hair.

Each capsule of Strong Nails contains 325 mg MSM, 100 mg betaine HCl, and 240 mg saw palmetto. Added support from vitamin A, D3, folic acid, B12, biotin, and selenium provide a full spectrum of skin, hair, and nail support.
Strong Nails can help you with:
Weak nails
Nail growth
Thin and unhealthy hair
Hair growth
Hair loss
Gray Hair
Dull skin
Collagen production
Key Ingredients
Saw Palmetto
Inhibits the conversion of testosterone to DHT in the body. High production of DHT is one cause of male pattern baldness and premature hair loss.
Betaine HCI
Poor hair health can be related to low HCI in the stomach. Strong Nails supports healthy HCI levels in the stomach, enabling efficient digestion of protein and assimilation of the minerals necessary for hair and nail health.
PABA
Studies have shown that PABA deficiencies are often associated with premature graying. PABA supplementation revives adequate levels, providing support for healthy, young-looking hair.
Silica Powder
A source of silica, which plays a role in nails and skin formation. Silicon has been widely marketed for decades as a treatment for brittle nails, brittle hair, and aging skin.
B Vitamin / Biotin
Helps build keratin, the substance from which human nails and hair are made.
MSM
Sulfur ranks as the third-highest substance by weight in the body's chemistry besides water and gases, playing a major role in maintaining the body's overall balance of health. This is important for the generation of connective tissues for everything from hair to cartilage, collagen to the skin, sulfur is critical for the production of amino acids, which are the building blocks of protein. Many claims are found on MSM products, including skin-softening and nail-strengthening effects.
Quality
Lab-tested for purity, composition, and strength
The finest USP quality raw materials
Guaranteed freshness on the expiration date
100% label claim
Formulated in USA
FDA inspected facility
Get your supplement RISK-FREE with Our Satisfaction Guarantee
These supplements are the best I have ever tried.
I have used many brands of supplements in the past but never felt like they worked. I really believed in the idea of them so I gave MD Apothecary a try. I have had the most amazing results with MD Apothecary, results that I have never had with other supplement brands. I am now a very strong believer that the quality of the ingredients and how much is actually in the bottle makes a huge difference and that you do get what you pay for.
Looking For More Products?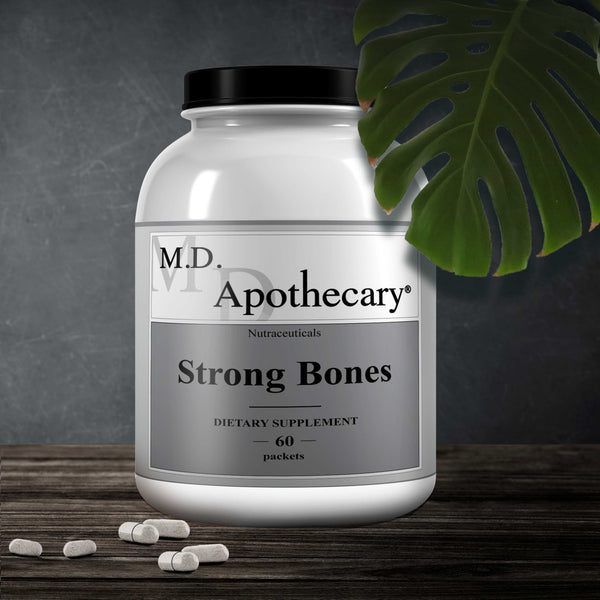 Strong Bones is an all-in-one nutrient specifically designed to increase bone density and skeletal strength and help maintain bone health. It's a clinically proven supplement with easy-to-take packets to enhance bone formation.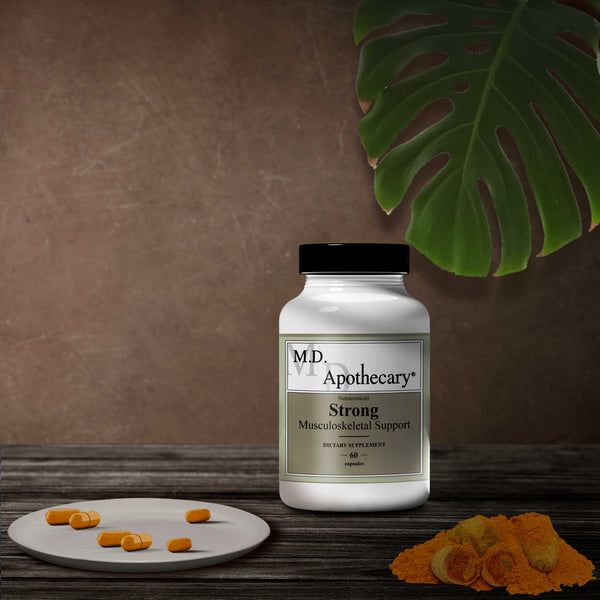 Strong Musculoskeletal Support is a comprehensive formula designed to address immune challenges and help maintain a healthy inflammatory response. It provides a blend of phytonutrients including skullcap, bee propolis, turmeric, and Graminex® G60 Pollen Extract for full-spectrum support.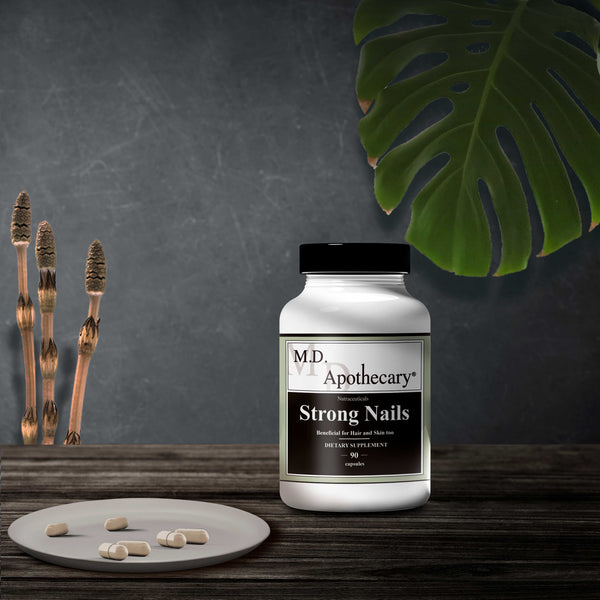 Strong Nails provides several essential vitamins, minerals, and phytonutrients needed to support healthy skin, hair, and nails.