Benefits
Benefits
Supports Joint Integrity and Movement
Helps Protect Cartilage Cells
Supports a Normal Inflammatory Response
Enhances Synthesis of Proteoglycans for Healthy Connective Tissue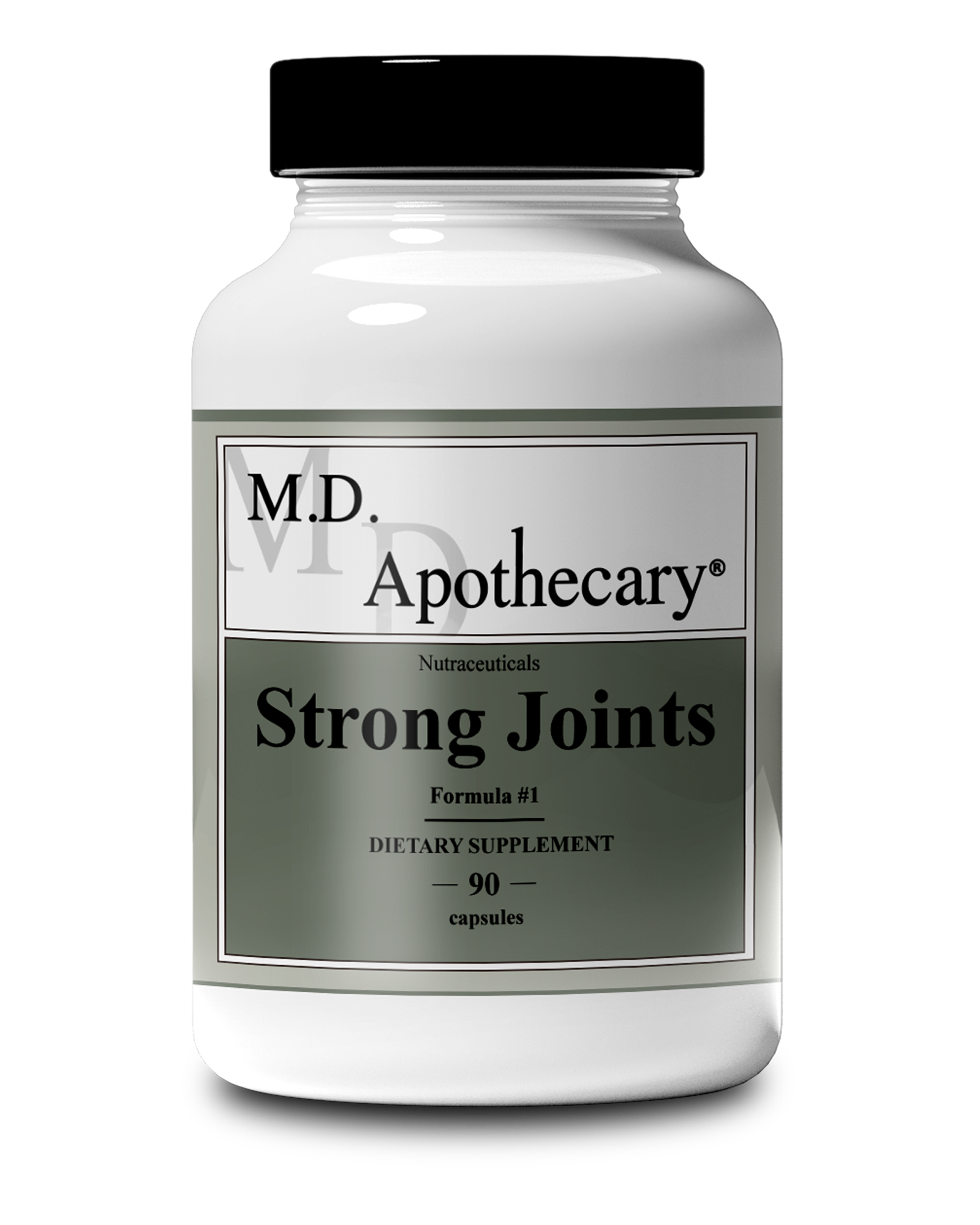 Help maintain the integrity of your joints
Joints are the component between bones that provide support when you move. Cartilage is composed of collagen fibers that impart tensile strength, and proteoglycan molecules (especially chondroitin) that serve as a cushion for joint impact. Any damage caused by injury or disease to your joints will cause pain and discomfort. Lifestyle factors and age can both contribute to a breakdown of healthy cartilage and lead to discomfort, which can lead to nutrient and fluid deprivation of the affected articular cartilage.

Joint pain is one of the most common pain types among the US population, with increasing chances in older generations. One-third of adults have claimed to experience joint pain in the past 30 days. The most frequent joint pains include hip pain, knee pain, and shoulder pain. While most other therapies simply block the pain of joint discomfort, the ingredients in Strong Joints Formula #1 address the root cause of joint discomfort and provide the precursors that enhance cartilage synthesis for healthy joints and connective tissue.
Strong Joint Formula #1 can help you with:
Hip pain
Osteoarthritis
Rheumatoid arthritis
Bursitis
Strains
Sprains
Other joint related injuries
Key Ingredients
Glucosamine
Glucosamine sulfate is a naturally occurring, joint-supporting compound. As a precursor to the primary building blocks of joint tissue (glycolipids, glycoproteins, hyaluronate, and proteoglycans) it is an important starting point for cartilage synthesis. Meta-analyses have long confirmed positive trends for the use of glucosamine. The main benefits include treating the joint pain caused by the inflammation, or the loss of cartilage, otherwise known as osteoarthritis.
Chondroitin Sulfate
As the major glycosaminoglycan associated with articular cartilage, chondroitin sulfate (CS) is designed to draw water into the joint tissues and hydrate them, allowing for compression when pressure is put on the joint and to rehydrate when the pressure is released. The chondroitin sulfate in Strong Joints Formula #1 is enzymatically processed providing consistently small, highly absorbed chondroitin molecules ensuring the best results.
Bromelain
Bromelain is a protease derived from pineapple stems that helps to maintain a normal inflammation response by affecting both the kinin and fibrin pathways. Bromelain also increases the absorption of chondroitin sulfate.
Quality
Lab-tested for purity, composition, and strength
The finest USP quality raw materials
Guaranteed freshness on the expiration date
100% label claim
Formulated in USA
FDA inspected facility
Get your supplement RISK-FREE with Our Satisfaction Guarantee
Looking For More Products?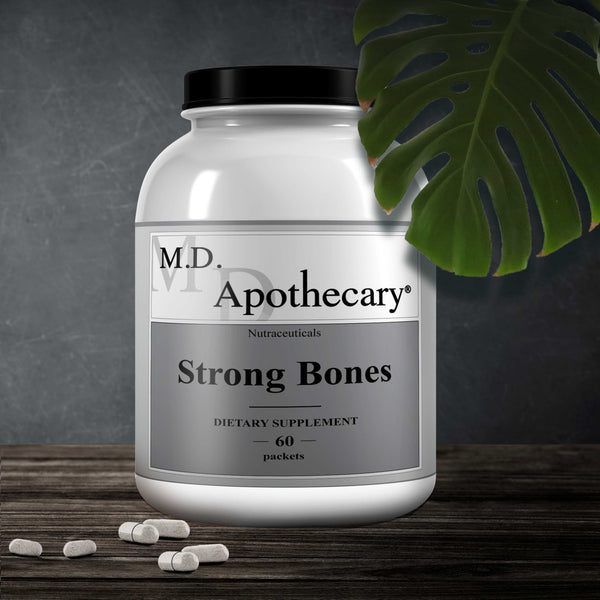 Strong Bones is an all-in-one nutrient specifically designed to increase bone density and skeletal strength and help maintain bone health. It's a clinically proven supplement with easy-to-take packets to enhance bone formation.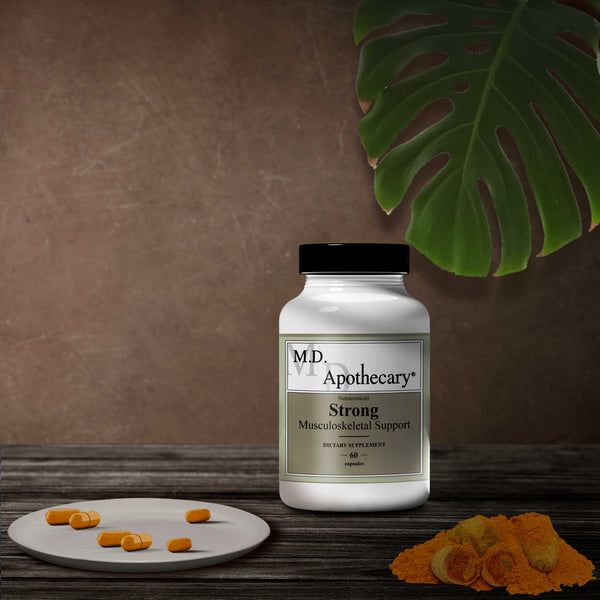 Strong Musculoskeletal Support is a comprehensive formula designed to address immune challenges and help maintain a healthy inflammatory response. It provides a blend of phytonutrients including skullcap, bee propolis, turmeric, and Graminex® G60 Pollen Extract for full-spectrum support.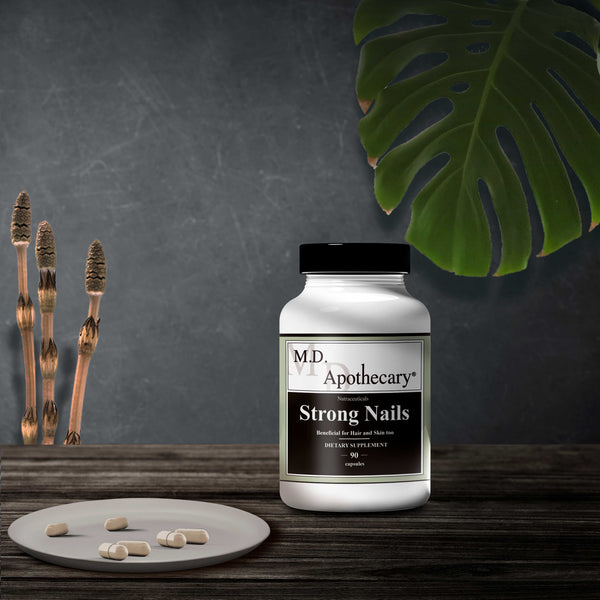 Strong Nails provides several essential vitamins, minerals, and phytonutrients needed to support healthy skin, hair, and nails.