Benefits
Benefits
Supports a Healthy Inflammatory Response
Strengthens GI Barrier Integrity
Boosts Immune Function
Provides Key Nutrients for Cell Replication
Offers Antioxidant Protection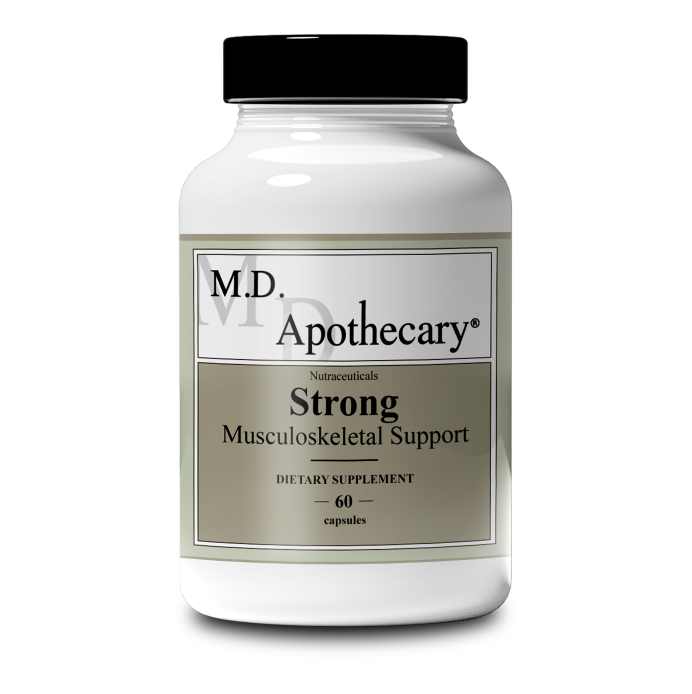 Help your body recover faster
Inflammation (swelling) is your body's way of letting you know it's trying to heal. While you're going through the recovery phase, the inflammation in your body will cause pain. In this instance, the first usual solution is pain killers. However, using these substances can suppress your organism's healing process. Allow yourself to recover in a natural way, through natural nutrients that help accelerate the healing process, thus alleviating pain faster. Strong Musculoskeletal Support is a composition of natural ingredients which are scientifically proven to help with inflammation and boost your immune system.
Protect your Gastrointestinal Barrier integrity
Turmeric, a major component of Musculoskeletal Support, has proven to be an incredibly effective ingredient to relieve indigestion symptoms in patients. Strong Musculoskeletal support is, however, not only an anti-inflammatory supplement, but it's also a wonderful natural nutrient used for arthritis, diabetes, anterior uveitis (an auto-immune disorder of the eye), colorectal cancer, and other conditions.
Strong Musculoskeletal Support can help you with:
Inflammation
Back Pain
Swollen body parts
Injury pain
Arthritis
Joint pain
Hypercholesterolemia
Pain that doesn't go away
Key Ingredients
Skullcap
An extract of the root of Scutellaria baicalensis, this popular Chinese botanical has been shown to modulate viral activity and support cardiovascular health. Skullcap possesses potent antioxidant properties, and research has shown it attenuates NFkB and inhibits COX-2 expression. According to a recent study, the botanical boosts immune response to certain pathogens and supports normal respiration by protecting airways and preserving normal mitochondrial function.
Propolis
Bees create propolis by collecting a resinous sap from trees and then mixing it with wax within the hive. Propolis has a diverse variety of potent terpenes and benzoic, caffeic, cinnamic, and phenolic acids. It is also high in flavonoids, which may account for many of its health benefits. Propolis has a specific blend called pinocembrin, a flavonoid that works as an antifungal. As a result, propolis is a great anti-inflammatory and anti-bacterial ingredient which can help your wounds heal faster and speed up the growth of healthy cells.
Turmeric (Curcumin)
Curcumin, the active compound in turmeric, an orange-colored spice used for thousands of years in cooking and medicine, has been shown to have strong NFkB-modulating properties and plays a crucial role in balancing inflammation. Studies have also shown that curcumin supports the maintenance of remission from ongoing inflammation in the gastrointestinal tract, and promotes both gastrointestinal mucosal health and reduces stomach lining discomfort.
Graminex® G60 Pollen Extract
Graminex® G60 Pollen Extract is a high concentration, diverse array of phytochemicals with broad spectrum inflammatory balancing properties. They have been used successfully to maintain normal levels of inflammation.
Quality
Lab-tested for purity, composition, and strength
The finest USP quality raw materials
Guaranteed freshness on the expiration date
100% label claim
Formulated in USA
FDA inspected facility
Get your supplement RISK-FREE with Our Satisfaction Guarantee
Hard to tell
I take 8 capsules a day of different M.D. Apothecary offerings. I have no idea if they help but I trust D. Cohen so I am continuing…..can't hurt. :)
Looking For More Products?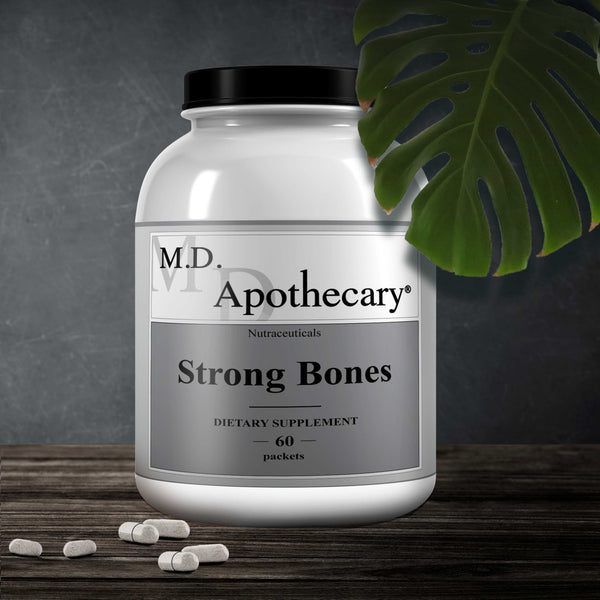 Strong Bones is an all-in-one nutrient specifically designed to increase bone density and skeletal strength and help maintain bone health. It's a clinically proven supplement with easy-to-take packets to enhance bone formation.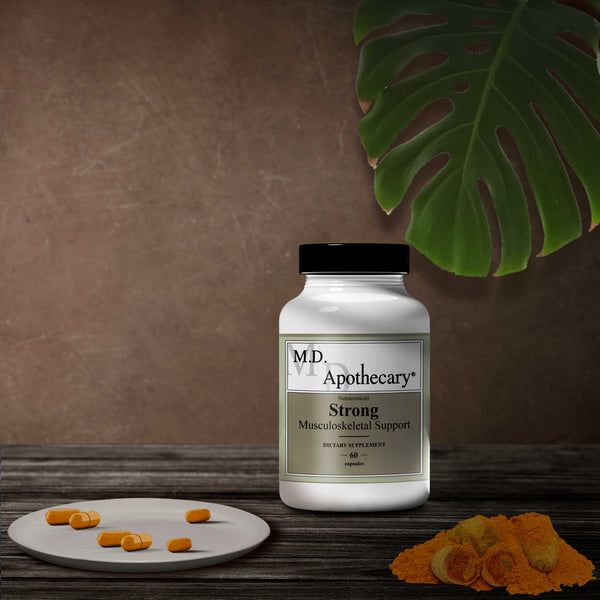 Strong Musculoskeletal Support is a comprehensive formula designed to address immune challenges and help maintain a healthy inflammatory response. It provides a blend of phytonutrients including skullcap, bee propolis, turmeric, and Graminex® G60 Pollen Extract for full-spectrum support.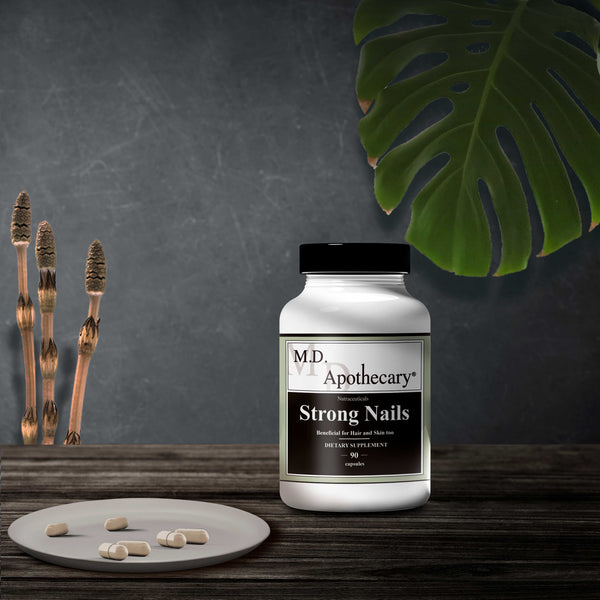 Strong Nails provides several essential vitamins, minerals, and phytonutrients needed to support healthy skin, hair, and nails.